at Thousand Cranes Studio.  Each workshop is different!

2 workshops on Friday, November 24  




Session I: 9AM-12PM           Session II: 1230-330PM
1 workshop on Saturday, November 25

Make your own Holiday Gifts right here at the studio!

For children ages 5-14.  Register here or by phone 789-1039 

Come join us for a one of our Holiday  Workshops for children ages 5-14.  We can help you make some great gifts  for the upcoming holidays!  The gifts are not geared specifically for Christmas, and would be suitable for any occasion.  If you've never been to our studio, this is the perfect chance to spend a day and see what it's all about.  And if you've been before, then you know that there is always something new to try!  Come morning or afternoon on Friday, or bring a lunch and stay all day! Saturday's workshop is just in the morning, 9-12.  Each workshop has different activities, but all will include drawing, painting, clay, and many other crafts designed to make great gifts. Workshop cost: $25 all materials included!  Bring a friend and save $5 each, or sign up for two or more workshops, just $20 each.  Bring a lunch if you stay all day Friday - NO NUT PRODUCTS PLEASE!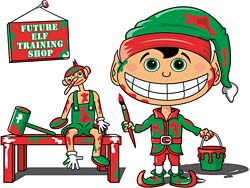 Student's  Name:

Address:

City, State, Zip:

Phone:

Date of Birth:

Parents' Names:

Emergency Contact Person:

Emergency Phone #:

Any medical conditions?

If yes, please describe:

How did you hear about the studio?

Email address for confirmation:

Workshop choice:





Please click to submit.




Thank you!



Payment is due on day of the workshop, and can be paid in cash, check, or here with PayPal.  Thanks!